Our job

The water and fluids specialist
Water lies at the heart of our daily lives. It is an essential part of countless applications, whether in the home, in agriculture or in industry. And around the world, it is increasingly vital to ensure that users have access to water whenever they need it, at the lowest cost and in the safest possible way - both for them and for the environment.
SOCLA has been growing for more than half a century. Our aim is and always has been to rise to these challenges and stand tall as a leader in the water and fluid control industry.
Founded in 1951 in Chalon-sur-Saône (France) and now a subsidiary of the Watts Water Technologies Group, SOCLA is a global developer, manufacturer and distributor of specialist automatic and actuated plumbing systems.
We focus on 4 key areas:
PROTECTION:
Backflow preventers and systems to protect drinking water networks from the backflow of unsafe water.



NON RETURN:
An unparalleled range of check valves ranging from 15 to 800mm and 16 closure systems which meet the requirements for a wide range of applications, from domestic water and waste water to food-safe and industrial fluid systems.



REGULATION:
Control valves, pressure reducers, air release valves, water hammer arrestors designed to control or reduce pressure and the air and water level inside drinking water pipelines.



CLOSURE:
Butterfly valves designed for water pipelines, general domestic or industrial circuits, "process" installations for specialised industries (chemicals, pharmaceuticals, nuclear).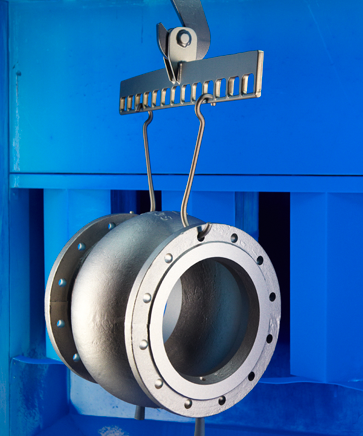 Internationally-renowned expertise
SOCLA relies on a number of expert development centres to design and manufacture our various product ranges:
In France, our site near Chalon-sur-Saône in Burgundy specialises in self-actuating devices (using solely the energy of the transported fluid): check valves, backflow preventers, pressure reducers and control valves.
Our site in Méry, in the Savoie region, is renowned for its experience and expertise in butterfly valve manufacture. These are widely used in water pipelines, industrial processes and building fluid circuits.
All of our production facilities are ISO 9001, ISO 14001 and ISO 18001 certified, to ensure the highest possible quality for our clients.
We have set up our own network of distributor subsidiaries in some of the world's largest markets (Germany, Benelux, Spain, Italy, United Kingdom, Poland) to ensure maximum availability for our clients and a closer, more responsive client advice service that is better adapted to their needs and local concerns.