Onze taak

De water- en vloeistoffenspecialist
Water speelt een centrale rol in ons dagelijks leven, via de vele toepassingen in huis, in de landbouw en in de industrie. Ervoor zorgen dat er altijd genoeg water beschikbaar is, zo goed mogelijk afgestemd op de behoeftes van de consument, zo goedkoop mogelijk en binnen de beste veiligheidsomstandigheden en het milieubehoud is een noodzaak die elke dag weer terugkomt en overal ter wereld steeds belangrijker wordt.
SOCLA is al meer dan vijftig jaar bezig met ontwikkelingen om aan deze vraagstukken tegemoet te komen en is marktleider geworden op het gebied van water en beheer van stromende vloeistoffen.
SOCLA is in 1951 opgericht in Chalon-sur-Saône (Frankrijk) en sindsdien een filiaal van de groep Watts Water Technologies geworden. Ze ontwikkelt, vervaardigt en verkoopt overal ter wereld een gespecialiseerd assortiment van automatische en bestuurde afsluiters.
Ons vak concentreert zich rond 4 hoofdthema's:
BEVEILIGING:
Hydraulische disconnectoren en bescherming van het drinkwaternetwerk tegen het terughevelen van vervuild water.



KEERKLEP:
Een uniek assortiment terugslagkleppen van 15 tot 800 mm, 16 afsluitsystemen om te beantwoorden aan de eisen van de toepassingen van huishoudelijk water tot voor afvalwater, van voor consumptie bestemde vloeistoffen tot industriële vloeistoffen.



REGELING:
Automatische regelingskleppen, drukregelaars, zuignappen, schokdempregelaars om de druk te controleren of te reguleren, water- en luchtniveau in het drinkwaternetwerk.


SLUITING:
Vlinderkleppen voor het uitrusten van waternetwerken, algemene huishoudelijke of industriële circuits, toepassingen van het type gespecialiseerd industrieel proces (chemie, farmacie, kernisomerie).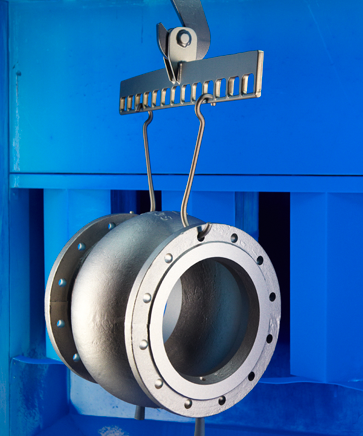 Een erkende knowhow
SOCLA beschikt over expertisecentra waar de verschillende productlijnen worden ontworpen, ontwikkeld en vervaardigd:
In Frankrijk is onze locatie in Chalon-sur-Saône in Bourgogne, de specialist op het gebied van zelfaandrijvende apparatuur (door de energie van de vloeistofverplaatsing): terugslagkeppen, disconnectoren, drukregelaars en reguleringskleppen.
Onze locatie in Méry, in de Savoie, heeft haar bekendheid te danken aan de ervaring en de knowhow op het gebied van vervaardiging van vlinderkleppen die zeer veel gebruikt worden in de waterindustrie, de industriële processen en de vloeistofnetwerken van de bouw.
Al onze productie-eenheden zijn ISO-gecertificeerd 9001 en 18001, voor onze klanten een garantie voor een hoog kwaliteitsniveau.
Onze eigen distributiefilialen, die direct geïmplanteerd zijn op de wereldmarkt (Duitsland, Benelux, Spanje, Italië, Verenigd Koninkrijk, Polen), garanderen de beschikbaarheid van onze producten en een zo persoonlijk mogelijk klantenadvies, perfect afgestemd op de plaatselijke behoefte en het gebruik.